ESG: our key pillars
Aligned with the framework of the Sustainable Development Goals (SDGs) and guided by our strategic vision, our commitment to Environmental, Social, and Governance (ESG) initiatives revolves around a four core sustainability pillars.
These pillars are central to our corporate ethos and integral to our mission of promoting positive change, securing long-term prosperity, and contributing to a more sustainable and equitable future for all.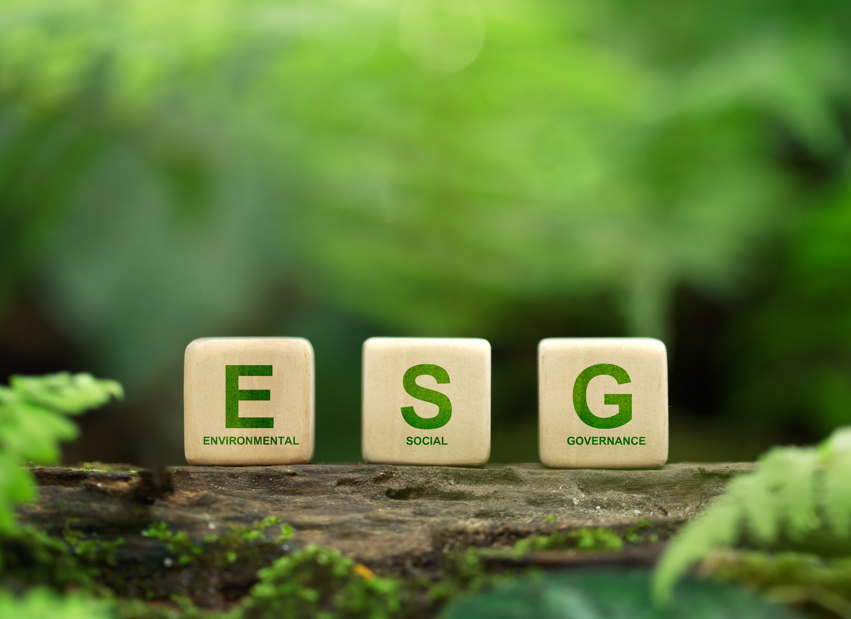 Responding to climate change
Lineas is committed to implementing a zero-emissions business model. This allows us to contribute to the decarbonization of our customers' supply chains, by shifting from road to rail and intermodal transport. At the same time, we are constantly improving our own carbon footprint in line with our corporate goal of achieving net zero emissions by 2030. Lineas has set targets for the reduction of our own emissions, that encompass all aspects of our operations.
To this end, Lineas has also submitted Science Based Targets, that are currently awaiting validation. To achieve these goals, Lineas is developing and implementing the Carbon reduction plan. This includes increasing the use of alternative energy sources such as biofuels and green electricity, as well as increasing the efficiency of our operations through eco- driving, reducing idle time, supported in part by technical improvements to our locomotives, as well as traffic flow and load optimization.
Valuing human capital
We want all our employees to be happy and proud to work for Lineas. With this in mind, we aim to provide appropriate responses to challenges in the area of diversity, equity, and inclusion. A holistic approach to human capital management is fundamental to ensure business resilience.
We have already implemented several actions to support this ambition. We are taking major steps in implementing diversity management and focusing on encouraging employees to adopt a healthy lifestyle. We are aiming for certification as a "Great Place to Work" by 2027. Our Values and core behavior principles reinforce our cultural values and create a real sense of belonging for our employees.
Building sustainable and resilient supply chains
As the most important private rail freight company in Europe, Lineas sees it as its duty to use our upstream power to create a better world. Through effective procurement management, we focus on motivating our suppliers to invest in sustainability together with us. To ensure that supply chains are transparent and aligned with our goals, Lineas has implemented a number of steps. We monitor and optimize supply chains and conduct critical assessments to ensure that contractors and suppliers adhere to our Code of Conduct. We encourage subcontractors to participate in programs to reduce carbon emissions in their own operations.
Internally, we improve resource efficiency, e.g. through eco-driving and idle time reduction, and ensuring sustainable procurement choices in all areas of our operations.
Engage and make our efforts visible
Sustainability is everyone's business and everyone's contribution counts. That is why we ensure that there are many opportunities to get involved in and to be an advocate of Lineas' commitment to sustainable business development. It is equally important to make the results of our actions and activities transparent.
We aim to achieve this through the implementation of CSRD requirements and sustainability reporting, which includes the development of clear KPIs and metrics as a solid foundation for effective ESG management. Lineas is also proud to participate in industry benchmarks such as the UIC Sustainability Index and to share our ESG performance with our customers through the EcoVadis platform.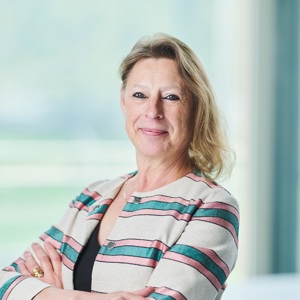 "Keeping sustainability as a top priority can be challenging when facing growing supply chain uncertainty: it requires cooperation and coordination between stakeholders.
Railway companies need to offer the best possible service and put customers at the center, infrastructure managers should modernize rail network infrastructure and management, governments need to develop modern regulatory frameworks and there should be equal opportunities for different modes of transport."
Christine Vanoppen
Chair of the UIC Sustainability Platform and Reputation, Environment and Governance (REG) Manager for Lineas